13 de Octubre de 2020
FM 92.3 La Radio - Un apellido de Radio (Virginia Hanglin)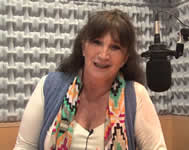 ---
October, 12th 2019
Canal de la ciudad (Hoy nos toca)
Buenos Aires histórica y una propuesta para viajar en el tiempo.
---
December, 9th 2019
Canal a - Edificio Safico un espacio con alma y música


---
November, 9th 2019
La Nacion
Teatros, canchas de fútbol y el Obelisco: edificios emblemáticos de la ruta del Art Decó rioplatense
---
November, 9th 2019
Diario Clarin
Congreso internacional
El Mundial de Art Decó tiene acento porteño: qué edificios de la Ciudad lo representan.
October, 10th 2019
Clarin newspaper
Technology. A Buenos Aires icon will have elevators that produce energy.
---
September, 12th 2018
Filo News
Joyas porteñas: el día que Buenos Aires se confundió con Nueva York.
---
September, 6th 2018
Ambito newspaper
Un aguja en el cielo.
---
August, 19th 2018
Radio 10
Interview whit Tete Coustarot
---
August, 1st 2018
Revista del Ascensor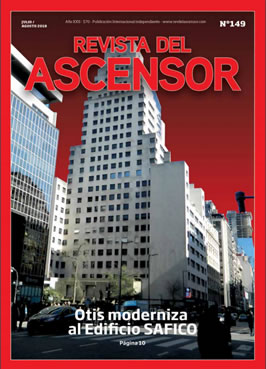 View magazine
---
July, 20th 2018
Culture
"El mundo entero es una Bauhaus" En el Museo Nacional de Arte Decorativo
See article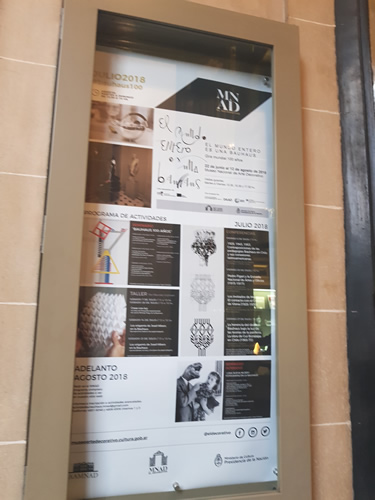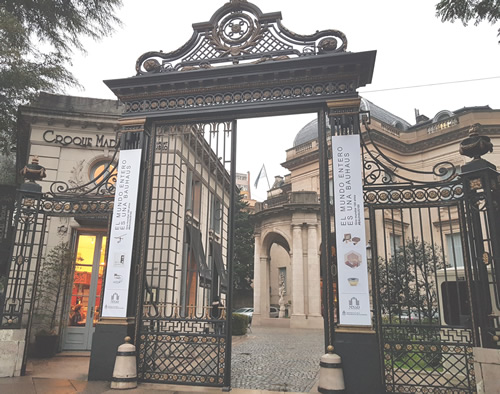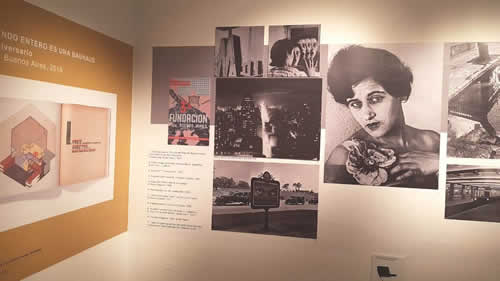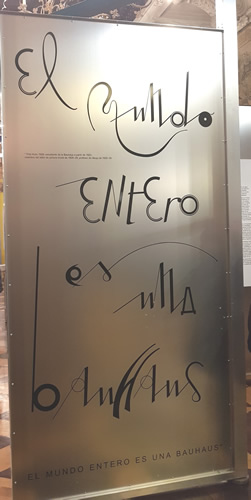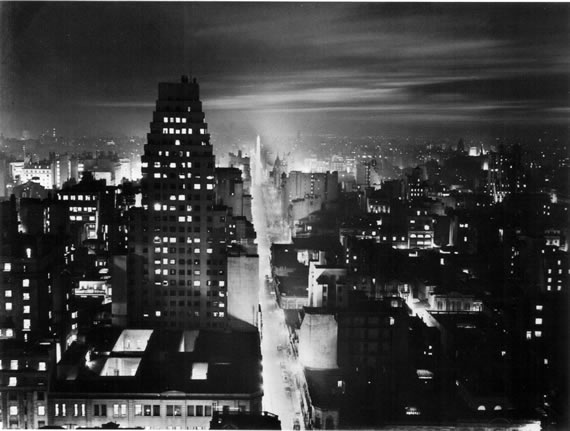 Horacio Coppola - Buenos Aires 1936.
---
Aug 22th, 2017
LA NACION newspaper - Distincion para un libro sobre patrimio urbano.
Legislatura Ciudad Autónoma de Buenos Aires - página 7, Espacio de Publicidad See article
---
Jun 20th, 2016
LA NACION newspaper - Lanzaron la primera app con 100 edificios porteños imperdibles
Autor: Virginia Mejia
See article View link app
---
Jun 6th, 2016
FM 92.3 La Radio - Un apellido de Radio (Virginia Hanglin)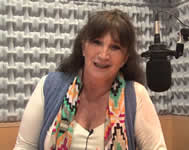 ---
May 25th, 2016
CLARIN newspaper - Un emblemático edificio porteño que el 25 de Mayo cumplió 83 años.( An emblematic building of Buenos Aires on May 25 turned 83)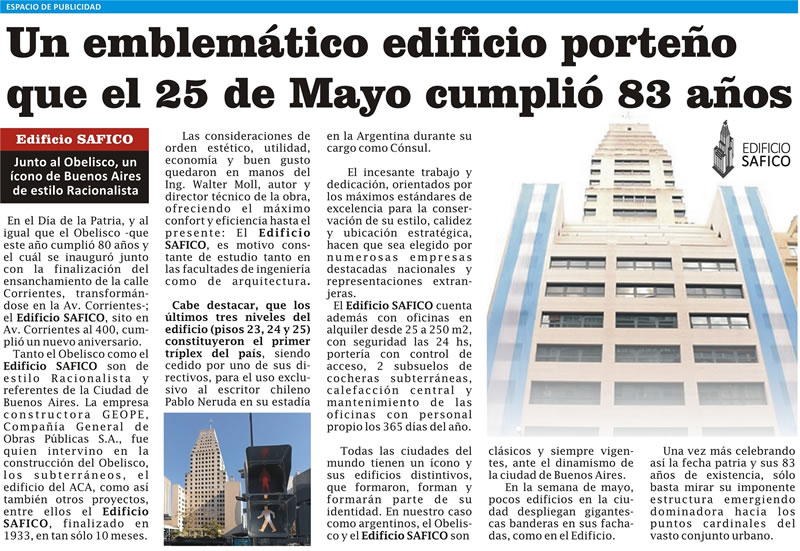 ---
January 6th, 2016
BBC - 12 cosas que aprendí siendo corresponsal en Argentina. (12 things learned as a correspondent in Argentina.)
Author: Ignacio de los Reyes
See article
---
September 22nd, 2014.
LA NACION newspaper - Cuando dejemos de manejar a la inglesa. (When we stop driving like British people.)
La popularidad en los tiempos de los próceres. (Popularity in times of the founding fathers.)
Author: Daniel Balmaceda, for La Nación newspaper.
A photo of the 30s appears in which you can see the Safico Building.
See article
---
June 2006
CLARIN newspaper
Transformaciones Urbanas: Edificios que se elevan hasta los 170 metros de altura. (Urban Transformations: Buildings that soar up to 170 meters high.)
Buenos Aires se va para arriba: cada vez hacen más rascacielos. (Buenos Aires is going up: the number of skyscrapers is increasing.)
(This article refers to the Safico Building as one of the buildings that is part of the third generation of skyscrapers in the City of Buenos Aires, only followed by current buildings.)
It also mentions the building of towers in Puerto Madero.
---
November 22nd, 2000.
LA NACION newspaper - Section 5, page 3. Architecture Section.
Languages of this century: Rationalism.
Una cosa es usar la razón, y otra muy distinta es exhibirla como bandera. (One thing is to use reason, and another is to show it as a flag.)
See article
---
June 26th, 2000.
LA NACION newspaper - Business Buildings. Page 10.

---
May 22nd, 2000.
CLARIN newspaper - General Information
Actividades gratuitas por el día del Patrimonio Arquitectónico. (Free activities for the day of the Architectural Heritage.)
Harán visitas a edificios emblemáticos. (Visits to emblematic buildings will take place.)
Visits to selected buildings from the 1920s to the 1970s, including the Safico Building.
---
April 11th, 2000.
LA RAZON newspaper - No. 280. Preservation.
Photo of the Safico Building, among others.
People actively participate in the Building Protection Programme of the City of Buenos Aires.
---
1992
EXPO AMERICA
Fifth Centenary,
The communication of this exhibition stated the following: Located in Puerto Madero, Expoamerica ´92 expects 3,500,000 visitors as from October 1st. You can visit this striking exhibition that covers 30 hectares.
---
2014
BUENOS AIRES EN LA MIRA
Daniel Balmaceda - Editorial Sudamericana
PAGE 94 Picture of the Building. PAGE 118. Panoramic view in which you can see the Safico Building.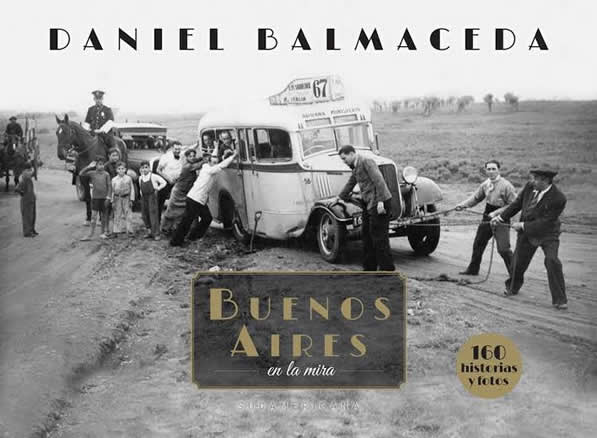 ---
2013
EL OTRO Y VERDADERO BORGES. POSTALES DE UNA BIOGRAFIA
Nicolas Helft - Editorial Planeta
PAGE 131. A postcard of the Safico Building where Borges wrote to his mother.

---
2008
BUENOS AIRES. ART DECO Y RACIONALISMO
Mimi Böhm - Ediciones Xavier Verstraeten
PAGE 89-131 AND 141. Photos and comments about the Safico Building.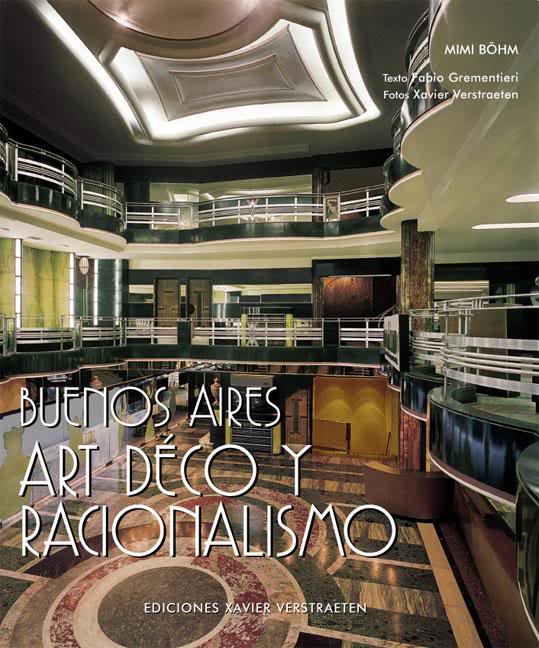 ---
2007
OBELISCO ICONO DE BUENOS AIRES
Gustavo Brandariz and Eduardo Zemborain
PAGE 44, 59 AND 115. Photos of the construction of the building.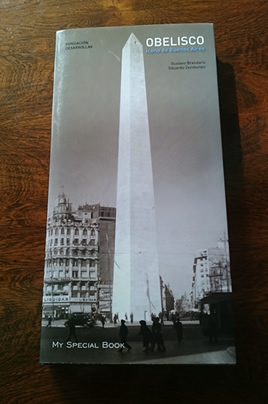 ---
2006
COPPOLA-ZUVIRIA
Adrian Gorelik - Ediciones Lariviere
PAGE 33, 77, 97 AND 189. Photos in which the Safico Building stands out.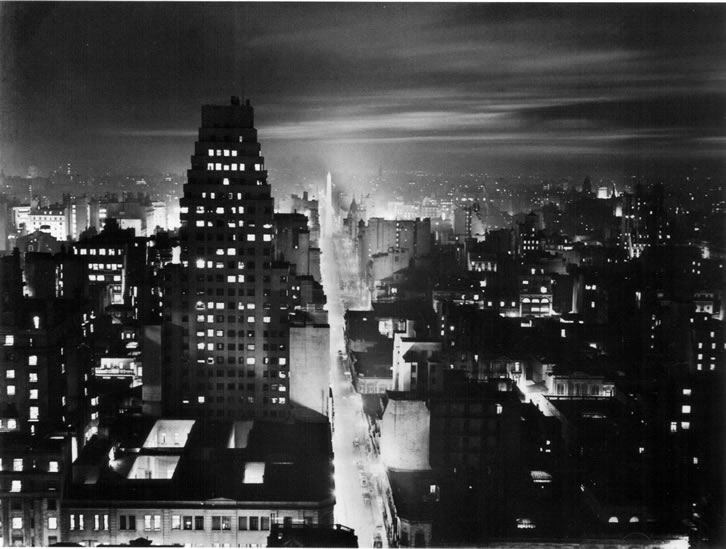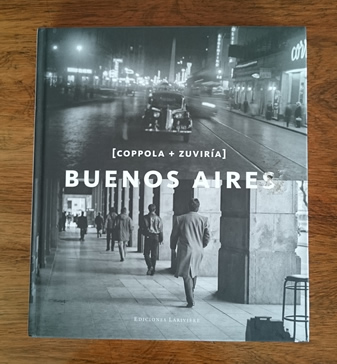 ---
2006
GUIA PATRIMONIO CULTURAL DE BS.AS. ARQUITECTURA MODERNA
Edited by: Directorate General of Historical Heritage
PAGE 24 Photos of the building and a brief overview of its construction.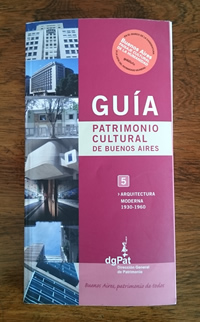 ---
2005
BUENOS AIRES AÑOS TREINTA
Horacio Coppola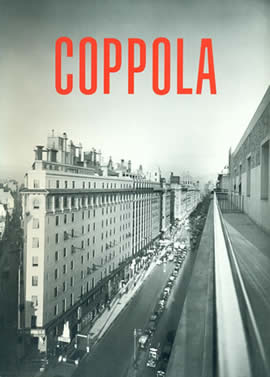 ---
2005
RASCACIELOS PORTEÑOS - Historia de la Edificación en altura en Buenos Aires (1580 - 2005)
Leonel Contreras
PAG. 18. Photos of building.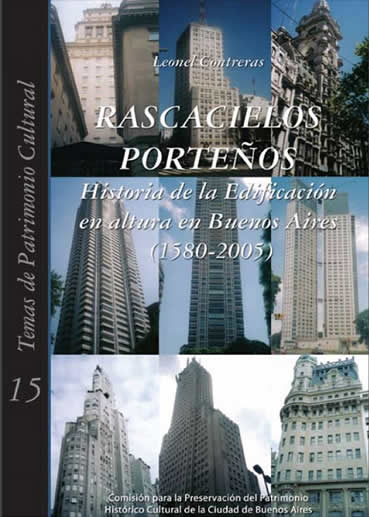 ---
2005
ALEMANES EN LA ARQUITECTURA RIO PLATENSE
Printing: Marcelo Kohan - Graphic Design: Marcelo Bukavic
PAGE 143. Photos and an overview of the building.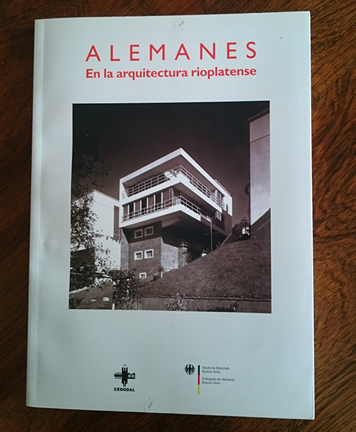 ---
1987
ARQUITECTURA MODERNA EN BUENOS AIRES
Borghini-Salamana-Solsona. - School of Architecture and Urbanism. University of Buenos Aires.
PAGE 21. It describes how the project which was entrusted to Engineer Walter Moll began and provides a brief overview of the building highlighting the materials used, among others, on the Ground Floor.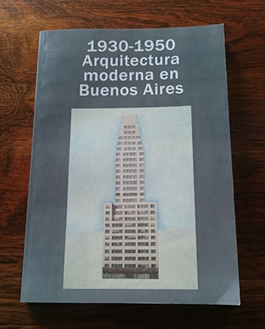 ---
1934
EDIFICIO SAFICO
Edited by: Arte y Tecnica
It only focuses on the Safico Building, its location, and the engineer who conducted the project. It also provides different pictures of the building, both internal and external, a description of the material used, etc.
November, 15th 2019
World Congress of Art Deco Rio Platense
Historical Buenos Aires and a proposal to travel back in time.
-->
11/2019
CIBERCULTURE ARTDECO XV CONGRESS INTERNATIONAL ART DECO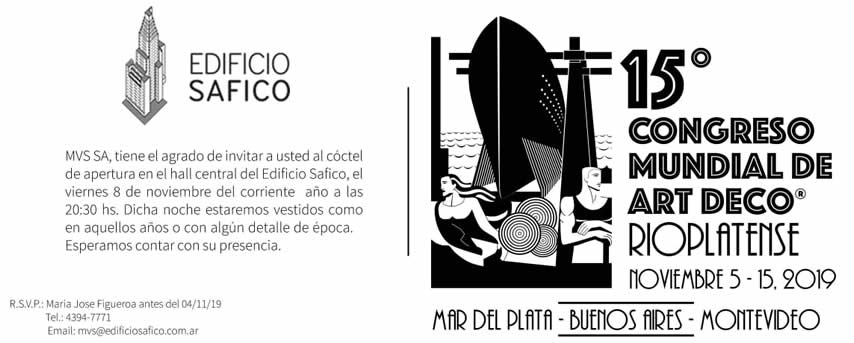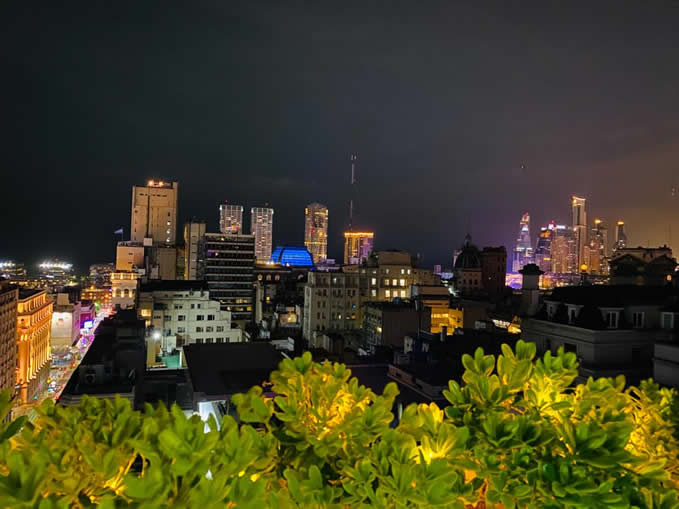 The Rioplatense culture, a word that describes the region on both sides of the Río de la Plata — includes the architectural, literary, artistic and social heritage of the two countries: Argentina and Uruguay. The region's minimalist landscape of plains and rivers inspired the construction of modern artifacts that adopted ideas, images and materials from different parts of the world to shape eclectic cityscapes.
10/9/2018
85TH ANNIVERSARY SAFICO BUILDING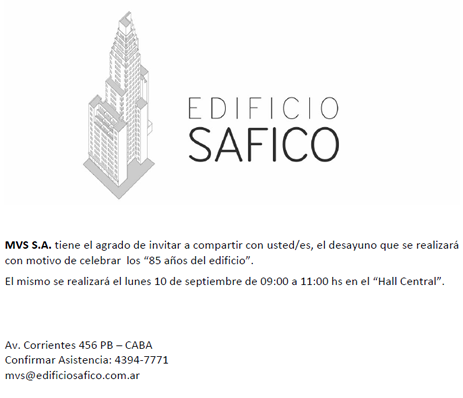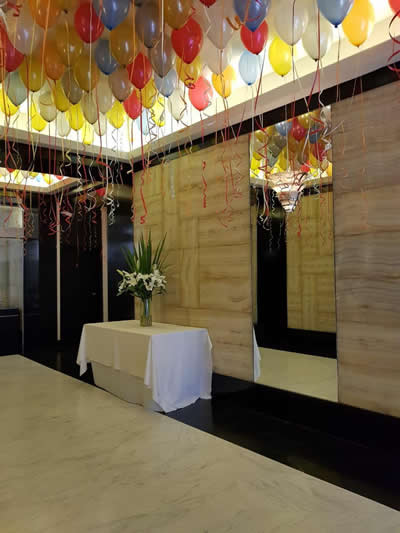 ---
23/06/2017
EVENT EN LA LEGISLATURA PORTEÑA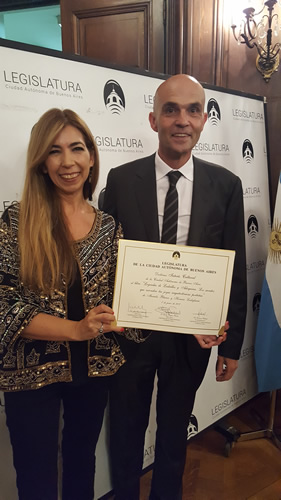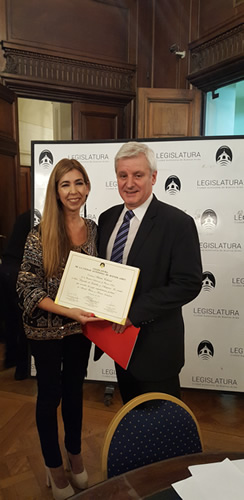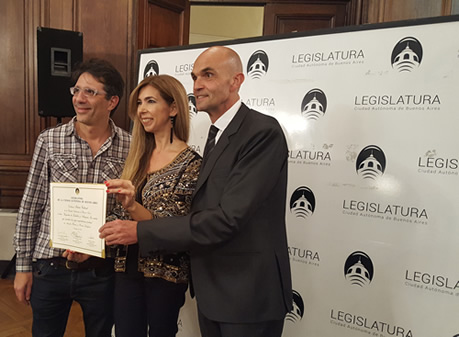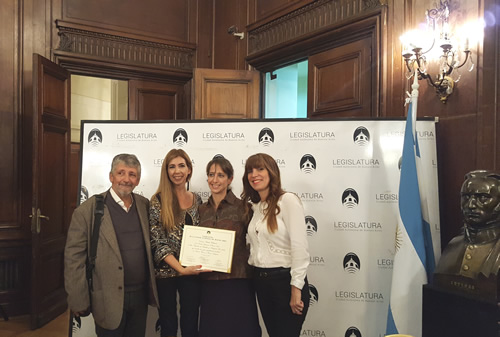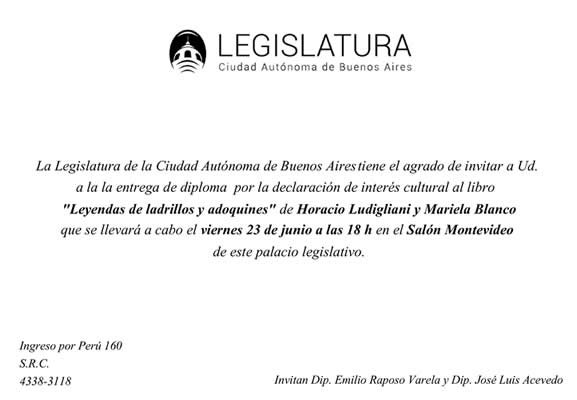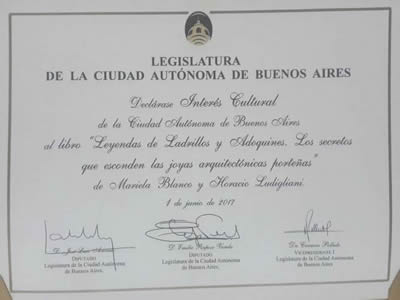 ---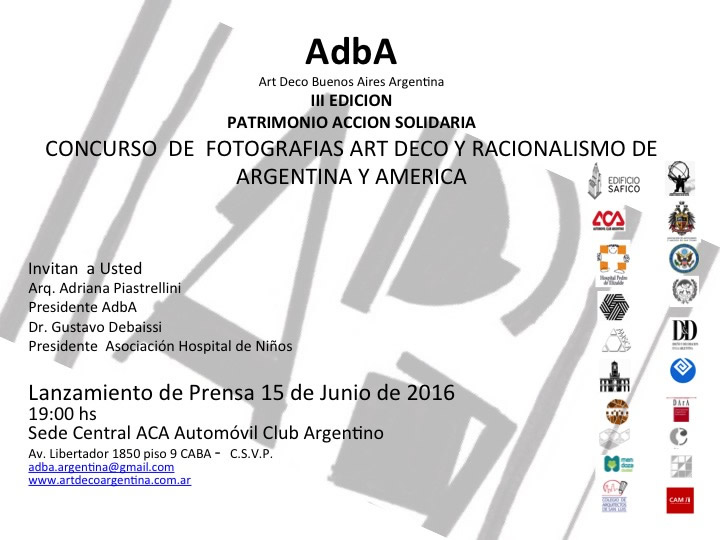 ---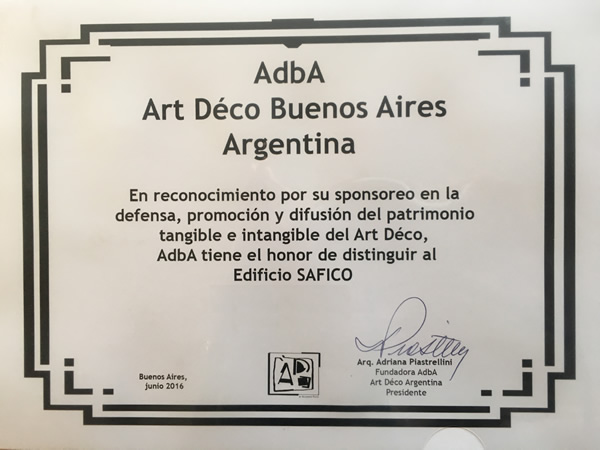 ---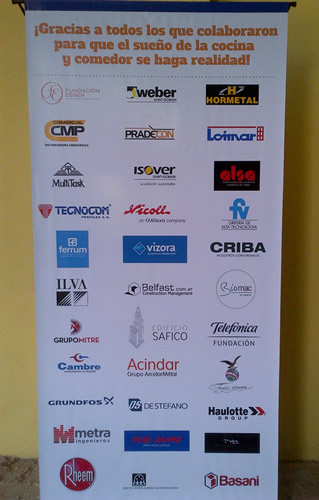 SAFICO building solidarity actions in betting on quality education excellence in entrepreneurship school Maria de Guadalupe.